Last Updated At 2020-06-11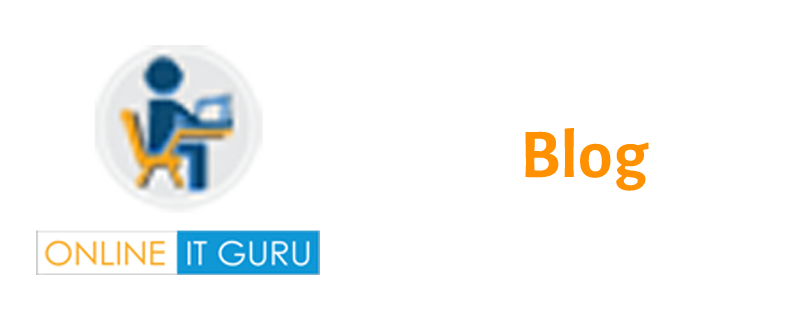 During this Covid-19 pandemic, if you feel trapped inside the home then it's good for you. Utilize this chance to improve your immunity along with brushing up some latest Tech or IT skills. Besides, this is the best time for you to enhance your chances of getting a better job opportunity by updating your existing IT skills.
Today, due to the economic slowdown many industries are allowing their folks to work from home. But few industries are leaving many workers unemployed. So, just grab the unknown opportunity that's waiting for you after the quarantine period by enhancing your knowledge.
There are many technologies to learn and explore things within them. Learning from online sources is one of the biggest assets for today's generation. Many online training classes are running behind the scenario of Covid-19. Moreover, these will not only improve your tech or IT skills but make you stand in the market of opportunities.
Let us discuss a few of the technology trends in the following fields which are poised to redefine a post-COVID-19 world.
Latest technology trends for IT skills
Here we are going to discuss the latest technology trends that could help to enhance your IT skills during and after Covid-19.
Online Education
After the lockdown, several academics have gone online. Many schools, colleges, and coaching centers are conducting online classes using video conferencing. Some dedicated education apps have witnessed faster growth as students are learning various concepts on their mobile devices. A few colleges have also conducted online tests for the students going to start their academic journey in many fields. Moreover, it is expected that a few of these trends will continue in the post-COVID-19 period also. Today, many top universities and education boards have suggested that schools and colleges should try to complete some part of their curriculum online, even after the situation becomes normal.
So, this is the chance to take an online course to brush up your IT skills from leading online trainers like ITGuru. Furthermore, this platform will enter you into the world of technologies where you will find yourself as a techie.
Get an opportunity to learn 

Online Courses

 from home without putting your head outside through ITGuru.

5G
This is the era of high-speed networks. The increasing demand for faster and higher bandwidth networks, due to the enhancement of remote working, has paved the way for new technology. In this regard, 5G is the next-generation network designed with "Service Based" architecture that might get adopted soon. It provides the best and a great quality of service based on the network 'Slice". Moreover, it offers a particular service type, such as IoT (Internet of Things), Low latency applications, etc.  For example, to perform a remote surgery, where low latency may be a critical parameter, the 5G network can perform better than the existing networking solutions. So, it gives the chance to learn & improve networking IT skills which are an upcoming demand.
Web Development
Designing a website become easier nowadays. In earlier days, it was quite difficult and took some lengthy processes to develop a good and attractive website. But due to the advancement of technologies and the latest skills that are added to improve website design made it easy. Therefore, there are many web development courses available today to develop a beautiful website from scratch. To make it a reality, one should have to go the best web developing courses or IT skills like HTML, JavaScript, Python, MySQL, JS, Node, PHP, and many more. By developing a website one can uplift his business up to some extent from the existing position. Moreover, it creates chances to attract more clients and customers towards your varied products.
Learning the best IT skills by sitting at home will make you more interested and enthusiastic about web application development. Joining the online training platforms like IT Guru will make your dreams come true in this field.
AI/ML-based Communication
Today the emergence of Artificial Intelligence and Machine Learning (AI/ML) playing an enhanced role in the communication solutions and will continue to grow in the future. When the communication goes through a shared spectrum, AI/ML systems continuously monitor the load upon the various networks. Moreover, based on the type of data, network load, and several users the AI/ML systems help networks to decide on choosing the most optimum parameters to deliver high-end content.
For instance; networks can switch the transmission line from one spectrum to another on a real-time basis depending upon the decisions. Furthermore, these systems will help greatly to improve the user experience well shortly.
So, to enhance your IT skills in Artificial Intelligence and Machine learning technologies, online training can help very much. These skills will give you more time and space to learn practically than any traditional learning.
Virtualization
To support the large volume of data transmitted across smart devices, mobile operators need to enhance their network structure. Enhancing physical architecture is a very costly affair. So, many operators may switch to the virtualization process to minimize CAPEX and OPEX. For instance, the RAN virtualization process is adopted by many network operators to separate the network functions from the hardware point.  Moreover, this gives scalability, flexibility, and leads to a more free, Agile, and cost-effective network setup. This phase leads to the knowledge of cloud services and web applications that support these activities. Learn the suitable web and mobile applications concept to get more knowledge on virtualization to enhance IT skills.
Remote Sensors and Monitoring Solutions
Due to the network slows down the transmission of data becomes very slow. This slowness in travel ultimately leads to the emergence of remote sensors and monitoring solutions. These remote sensors and monitors are deployed in remote areas like agricultural fields, oil rigs, warehouses, mines, etc. These are controlled and monitored from a central server located in their operation. Moreover, there is a need for Fixed Wireless Access solutions useful to provide connectivity between the central and the remote locations. This kind of set up needs cloud technology. Moreover, learning about virtual monitoring, cloud computing, networking; etc IT skills make us utilize these services perfectly.
Assess your skill set and enhance it as needed
Most of the remote workers may try to improve their skills in their free time. Moreover, those who are free from work or currently in academics can utilize this time to enhance their IT skills with the latest technology trends. If you have removed or lost your job as a result of the existing pandemic, this offers a way to enhance your IT skills and increase your employability chances through online training.
Plan for the future well in advance
Every work needs proper planning before it starts and planning for the future in uncertain times is very difficult. The key idea is to begin thinking about where demand for work will explore and how best to prepare for those places while realizing that there are some uncertainties to answer these questions. The type of work that is robust and faster across different futures is the best way to start. So, enhancing IT skills will help to plan well for the future who wants to explore their career in information technology.
Thus, to enhance your IT skills during and after this pandemic must learn the latest trending technologies. Moreover, getting Online Training from industry experts like ITGuru may help you to develop your overall IT skills with a single click. So, plan your-self to get into the IT world post this lockdown period and explore new heights in career.