Last Updated At 2020-06-15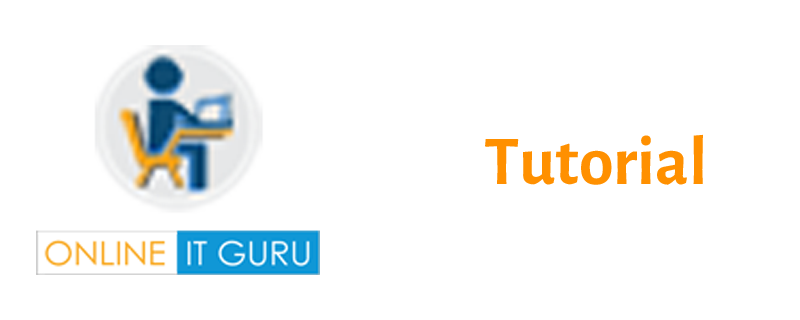 In the previous block, we have seen salesforce has good features. So in this block, we will now discuss the Salesforce architecture 
Salesforce Architecture: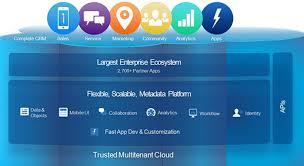 The Architecture of SalesForce is shown below
As shown Above, the salesforce architecture is divided into various components as shown below:
Multi-Tenant:
Today many people attracted to this cloud platform due to this feature. In a shared environment, salesforce supports multiple instances of one (or) more applications separately.in a shared environment. This Salesforce gives you a central arrangement of administrations to every one of its clients. Besides,  unlike single tenant access,  in Multi-tenant access, irrespective of the size of the business, you can easily gain the registration power. information stockpiling and central features. Additionally, it can fulfill the requirements of numerous occupants. Moreover, these instances are known as tenants that separate from one another.  Besides all remain physically in the same hardware.
Metadata:
This component helps you in customization.  Besides, it allows the user to increase the data (or) concurrent user instances. And metadata relates to each occupants information and customization's.
Enterprise Ecosystem :
This Enterprise ecosystem consists of multiple platforms is a very big platform contains many partners. And these people were responsible for the creation and maintenance of the Salesforce platform.
CRM and related Functionality:
In its features list, Salesforce includes all the CRM aspects. It allows the features for app creation and integrate the analytics.
API
The Salesforce contains a large number of API's. These API's were much beneficial in App creation.
Besides, the Salesforce developer must have knowledge of following terminologies  in SalesForce Architecture:
APP:
The app is responsible for storing the data.  These Apps contains Objects to store the data.  Besides, Fields contains those object details. Moreover, a field is a combination of objects and category information.
Instance:
it refers to an entire shared and non- shared arrangement of the framework,  system and capacity infrastructure. This gives Salesforce.com service to a subset of its clients. For example na14.salesforce.com.
Super Pod:
This is an arrangement of frameworks, systems and capacity foundations. This includes the outbound intermediary servers,  SAN texture, stack balances, mail servers, and other frameworks. Moreover, this gives a disconnection benefit inside the data center. This is because any issues with the shared (or) complex system cannot affect each instance with the data center.
ORG:
It is a single client of salesforce application. Each trail that began on www.salesforce.com (or) developer.salesforce.com produces an Org. Usually, org is very adaptable can have unmistakable security settings, record permeability, UI sharing, triggers, custom articles, custom fields on the standard salesforce.com. Moreover, an Org can bolster somewhere in a range of one - to - a large number of individual clients, entry client records and so on.
Sandbox:
This is an instance of salesforce.com. This benefits the hosts with full copies of organization creation for client advancement purpose. Moreover, here the clients utilizing the Salesforce platform can have the full application life cycle advancements. Besides, these are the test conditions for the clients to do acknowledgment testing against their applications.