Last Updated At 2020-06-11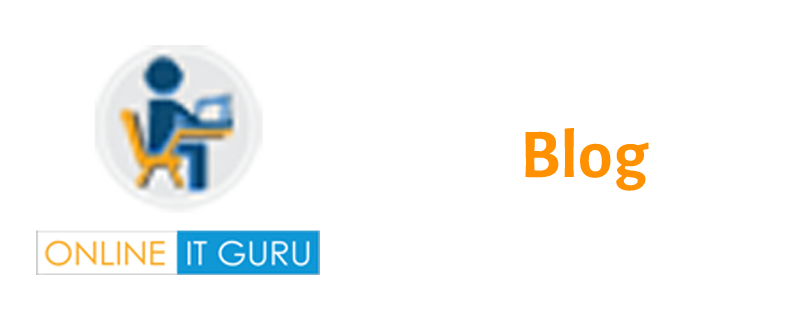 From past  17 years, Salesforce delivered thousands of features around products and increased their data capacity. For all exciting fresh products and features introduced over years, company brings extra value to their customers. On 50th release of Salesforce tough, they took a close look at how to package their core products. According to their historical survey buying and usage pattern and customers conservation, they understand what customers most wanted. Customers are very clear--they want high customization and configuration abilities in Sales Cloud and Service Cloud Editions.
Learn more about this technology Salesforce online Training in this overview.
Based on above feedback, company introduces three new editions very simple price point. Salesforce Enterprise Edition, Professional Edition, and Unlimited Edition for Service Cloud and Sales Cloud will Restored by new Lightning Enterprise Edition, Professional Edition, Unlimted Edition. For Service Cloud and Sales Cloud, the price at $150, $75, $300. New Editions include more capabilities that increase Value of product.
Features and capabilities of new Lightning Edition will automatically receive by existing customers.
How to select right sales force Lightning edition?
Nowadays customers want high speed, more reactive service whole channel, in every device and they want it now. For Instance Service cloud lightning allows with an entire set of productivity tools to supply faster, smarter, and more personalized service for each and every customer anywhere and anytime.
As a matter of fact Compare to all this is best one and easy to use and able to do modified to suit a particular task to way you work. In particular All features present in cloud, just with an internet connection we can access easily without any difficulties – Service Cloud Lightning doesn't require costly hardware or software.  Equally Important We take care of all things no need of distribution of your business.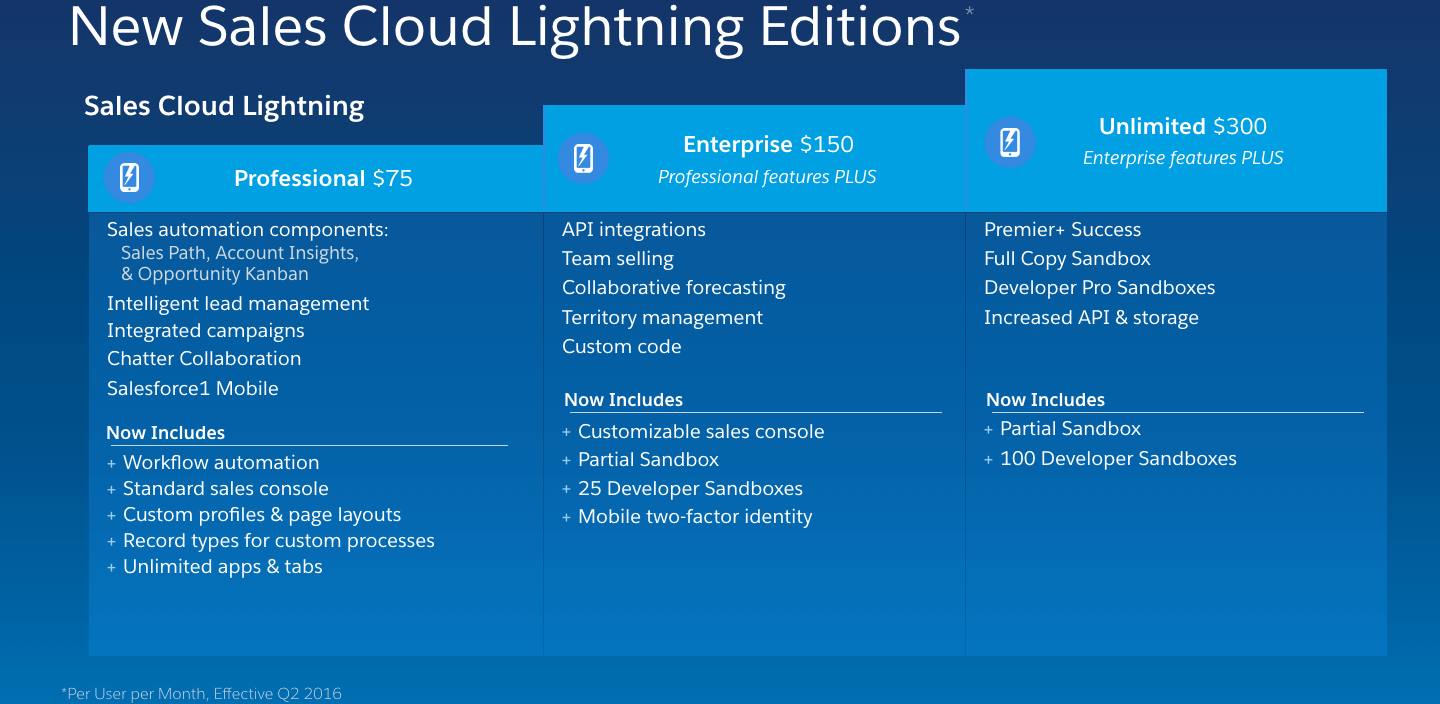 Choose the service cloud Lightning edition that's correct for your business
8Lightning Professional
Generally it Allow customer service team with Lightning Professional edition. It straightforward and easy-to-use customization. Intelligent lead management. Track customers problems, manage service contracts and leverage best-in-class Service Console app. Now Lightning Professional includes Process builder, Unlimited apps, and tabs.
Lightning Enterprise
Generally It allows team selling. Lightning Enterprise meet need for very large complex business. It gives updated customized and administration tool, in include all functionality present in Professional Edition, it supports large-scale to bringing resource into effective action. Afterwards Unlock potential of customer service with Lightning Enterprise. Process and integrate complex business with any system using API integrations. Lightning Enterprise is a territory management. Now Lightning Enterprise multiple Sales Console Apps and partial sandbox.
Lightning Unlimted
Especially It gives a new of platform flexibility for sharing and managing your total information on demand. Therefore it Increases your success and extends it around entire company through lightning platform. In other words It includes all Enterprise Edition Premier Support, functionality, full mobile access, increased storage limit and other features. Lightning Unlimted provides Live Agent Web chat for better service. For example ServiceNow Lightning to meet your needs. However Get access to many sandboxes for testing and improvement. Now Lightning Unlimted includes Partial Sandbox, 100 Developers Sandboxes.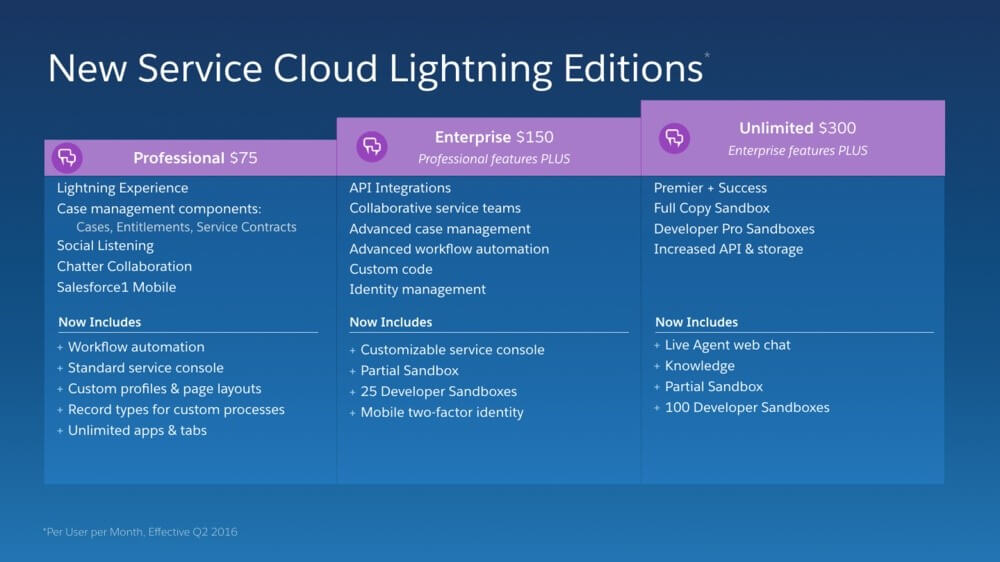 "With Service Cloud, we can handle 100% of customer problems in real time from anywhere".
Get in touch with OnlineITGuru for mastering the Salesforce online Course.
 Compare Sales Cloud and Service Cloud
Most Important Salesforce refers to "sales" module in salesforce.com. At the same time Sales Cloud from Salesforce.com is world best #1 sales application. Moreover It will help you more deals - speed and connect with social customers.
Finally Service Cloud refers to "customers service" module in salesforce.com. It designed to allow you to support past, current. For instance future client requests for help with a service, product, and billings.
Equally Important main difference you will find in each edition. Professional Edition provides gives normal functionality. Furthermore Enterprise Edition gives extra features with custom automation. At the same Time, Unlimited Edition is an addition to Enterprise Edition and includes more premier support, increased API limits.
Recommended Audience:
Software developers
ETL developers
Project Managers
Team Lead's
Prerequisites:
Prerequisite for learning Salesforce. It's good to have knowledge of basic Concepts like core java and HTML. Don't worry trainers OnlineITGuru will teach you if you don't have knowledge of those Concepts.