Last Updated At 2020-06-11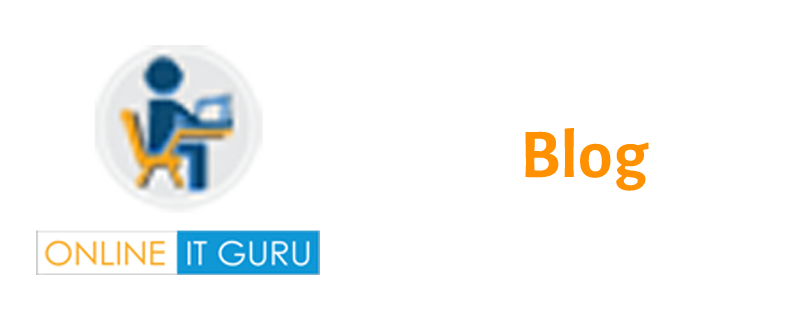 In the first place Google is grouping with Salesforce to start Technical Experiences with users. It is an added Advantage for Salesforce users, that they are Suitable getting License for G Suite at Zero Cost up to One year. Especially Salesforce with Google Cloud is implemented for everybody. New Planned Partnership Means better Experiences for Customers. It can be termed as Salesforce Google Friendship.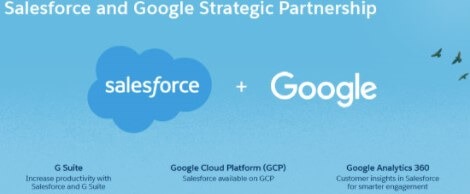 Salesforce with Google Cloud
Google Cloud platform:-
Especially,Salesforce Termed Google as Public Cloud Provider and salesforce online course use Google Cloud Platform for International Architecture Expansion of its Core Services.
G suite:- Thereby,Practical and Real Time Understanding and more productivity with G Suite and CRM. Google Analytics 360:-
By the way,For user Smarter Engagements, it provides Complete Insights regarding Customer Journeys.
Salesforce and G suite Connections:-
Hangouts Meet:-
Consequently,Hangout Meets are with Salesforce. In Hangout meets users can see Salesforce customers and service case History. This is also Salesforce g suite Integration
Quip Live Apps:-
As a result of this apps are for Google Drive and Google Calendar. Groups have an option to access Drive Files and Quip live apps.
Google Sheets and Salesforce lightning:-
Together with Users can auto update Data in Salesforce Reports and Google Sheets.
Gmail for Salesforce Lightning:-
Consequently,Users can see related Data in Salesforce CRM Data in Gmail and Communications from Salesforce with Gmail. Together with Gmail we can implement Salesforce with Google Cloud.
Analytics 360 and Salesforce:-
In today IT sector we regularly see from marketers that how they can tally offline and online Customer Interactions. So that they can completely see users path. This is Reason Why Salesforce and Google are working together for connecting with Marketing and Sales team, Advertising Data. By the way Providing you complete Information what is working for Customers. And what is not working for Customers Engagements From your Ads and Emails. For instance 360 is updated scheme in Salesforce with Google Cloud. As a result of Salesforce with Google cloud is a combined venture.
Salesforce and Analytics 360 :-
In this case,Google and Salesforce has announced long term Partnership. To give updated Integrations for both Google Analytics 360, Salesforce Marketing Cloud and Salesforce sales Cloud. Sales Data From sales Cloud will be getting from Analytics 360. For Implementing in Audience Making and Bid optimization.In addition to, Data from Analytics 360, can be view able in Marketing Cloud Reporting UI for Full-fledged analysis of Campaign Performance. For the most part 360 is Beneficiary for Google Cloud with Salesforce. Audience Designed in 360 will get in touch with marketing cloud for Activation with emails, messages, and Direct Marketing Channels.Incidentally, User Interactions from Marketing Cloud will come in to Existence in analytics 360 for Designing Audience Lists.
Updated Insights:-
As an example,Till date Business doesn't meet offline Interactions. Like Estimation is provided by a Call center or an order is terminated by Field Sales rep. By the way with Data Visualizations on how users are making use of Digital Channels. By the Partnership between Salesforce and Google. In addition to You are able to see offline conversations and attribution Modelling.
Insights and ROI:-
Thereby ,when you are working with Google Attribution 360. By the way, you can see complete View of ROI for every marketing channel of yours. You can move with Latest update called Click Attribution method. By the way This type of Integration will allow you to see complete valuable customers engagement with updated Digital properties. 
Taking Actions Easily:-
In Today market, Google analytics is allowing you to design your Audience Lists and targets. That you can easily send it to optimizing Bids, Digital Re marketing and Double Click. With updated collection from Sales cloud to Analytics 360. In part of disabling updated and New Insights. Subsequently You can combine Salesforce Data with Behavioral Data for Designing Smarter Bidding and High-end Audiences.
 Great Combination:-
Accordingly,In today world, Google Analytics is processing billions of user moments.1.4 billion Emails are sent to users. By that emails they can get 5 million leads and options Designed in Google cloud online course. Subsequently This new updated Integrations Represents the Powerful Combination and we trust they will Guide Marketers.Incidentally, For Instance a solar company wants to search new Customers.Furthermore You can Design audience list by 360 of qualified users.
Recommended Audience:
Software developers
ETL developers
Project Managers
Team Lead's
Prerequisites:
It's good to have knowledge of basic Concepts like core java and HTML. Don't worry trainers OnlineITGuru will teach you if you don't have knowledge of those Concepts.