Last Updated At 2020-06-11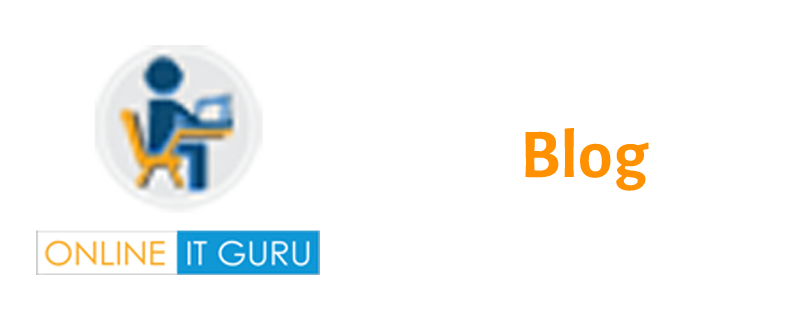 A Data Mashup is the integration of heterogeneous digital data and applications. This integration is from multiple sources for business purposes. We call data mashup as business mash up or enterprise mashup. Enterprise mashup uses to differentiate a business mashup from web mashup. Mashup is created from modular components. users can assemble and reassemble components to serve current needs. probably It is a combination of both internal corporate data and applications. Applications with external source include SAAS and Web content. so, the other features that differentiate mashup are as follows. They are Data Governance, Business Intelligence/Business Analytics more sophisticated tools. So here we discuss What is data Mashup in power BI. first of all What are different types of mashups? You will learn more on the Microsoft mashup engine in Power BI online training. You can follow onlineitguru for important updates in Power Bi mashup engine.
What is Data Mashup in power BI?
What is mashup?
A mashup in web development is a web-page or web application. It uses content from more than one source. Even more the main purpose is to create a new single service. This New service displays in a graphical interface. For example, a user can combine the addresses & photographs in the map. so, the term implies easy, fast integration of open API and data sources.
Its important characteristics are combination & visualization. so, it is very important to make existing data useful. This data uses for Personal &professional use. Mashup is client applications and hosted in online. Mashup considers an important role in the evolution of social software & Web 2.0. almost its composition tools are simple to use. They do not require any coding skills for use of Microsoft Mashup engine
Types of Mashup
There are many types of mashups. Some of them are business, consumer & Data Mashups.  Among them Consumer mashup is common. Business mashup defines applications from own resources. Even more application, data & External web services. Finally they focus data in single presentation among business &  developers. Business mashup is secure & visually rich web applications.
Consumer Mashups  & Data Mashup
Consumer combines data from multiple public sources in the browser. Later organize it through a simple browser user interface. so, data mashup are opposite to consumer mashup. It combines a similar type of media & information from multiple sources. likewise this can be done in a single representation. It is the integration of two or more than data sets in a single graphical interface. A Business Dashboard is an example of data mashup. Using data mashup you can create single & unique visualization. One of the best examples of Data mashup is Purchase funnel. What is Data Mashup in power BI
Sales & Marketing teams use the purchase funnel. It is used to monitor customer acquisition. hence it measures the number of people at each stage. And Examines what percentage of people Moves from one stage to next. so, the five stages in funnel are as follows. Awareness, Interest, Consideration , Preference & Purchase. therefore they pulls data from different data sources. similarly such as web analytics and CRM. so, ones you filled in the number for each stage. You can understand customer flow. You can improve your strengths and decrease weakness.
Conclusion:  
Thus data mashup scale your business from zero to the top level.  Practice your funnel and grow your business. so, you can also learn more about data Mashup in power bi online training. You can also follow onlineitguru for updates in Power Bi.
Recommended Audience:
Software  developers
Business Analysts
Analytic Managers
Business Developers
Prerequisites:
Fundamental Information, Basics of RDBMS and Data Discovery. But It is not compulsory. Trainer will guide each and every  topic in detail. Follow onlineitguru for updates in  Power Bi Technology.