Last Updated At 2020-06-11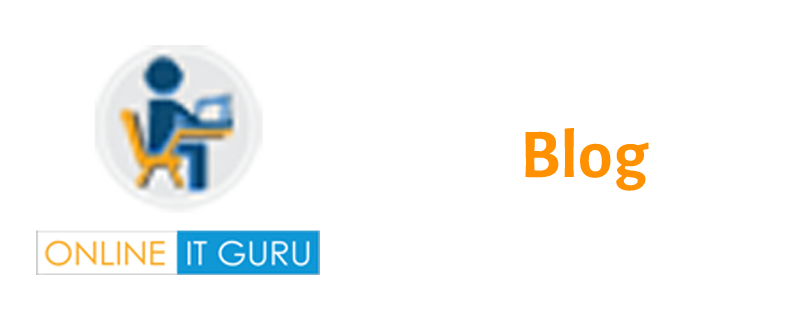 In this section, you will learn about Simple Steps to Share a Tableau Content. I think all peoples well know about Tableau. It attracts the everyone to connect the data sources very easily. Everyone should decide to learn and they want to join in this big platform. These sounds are very sweet for Tableau developers. Because numbers of persons working in Tableau count was increasing yearly.
According to some experts words, it is very easy to analyze data and understand it in a beautiful and useful manner. It helps the enterprises to solve their data problems. Cost of the Tableau is not low, but there is a free version called Tableau Public. Within Tableau Public they are two types
The above reasons are enough to know why peoples are going with Tableau. This blog explains Simple Steps to Share a Tableau Content. If anyone is interested in learning in Tableau.
Simple Steps to Share a Tableau Content
Suppose, we have created a Tableau Dashboard on first-time. Now, we want to share those data then, what is the way to do so? Find out the best way to share our Tableau worksheets, workbooks, and dashboards. For new peoples, it was a little bit confusing as there are many options. What we are created Tableau Dashboard that was published to Tableau Server. This Tableau content published through the Reader, Mobile, Tableau Desktop or sent as Static images. The above options have different requirements and capabilities. In this blog, I explained the simple option to share and publish Tableau content. the Let's take a look at this blog, I hope it helps you!
Options for publishing and sharing Tableau content
Tableau Server/Online
Mobile
Desktop
Reader
Public
Server:
To share and publish the content of tableau These options are best . We don't require to download any software for sharing and publishing, Tableau Server provides browser analytics. Tableau Online is a hosted SaaS version of Tableau Server. It helps to share and publish the Tableau content. We can share the content within the Tableau Server. All permissions have given by the Tableau Server administrator. It provides a better collaboration environment and Tableau content will share through the share icon present in the Tableau Server. These content users can access through a web browser. In Tableau Server worksheets can refresh automatically and they can view the latest data.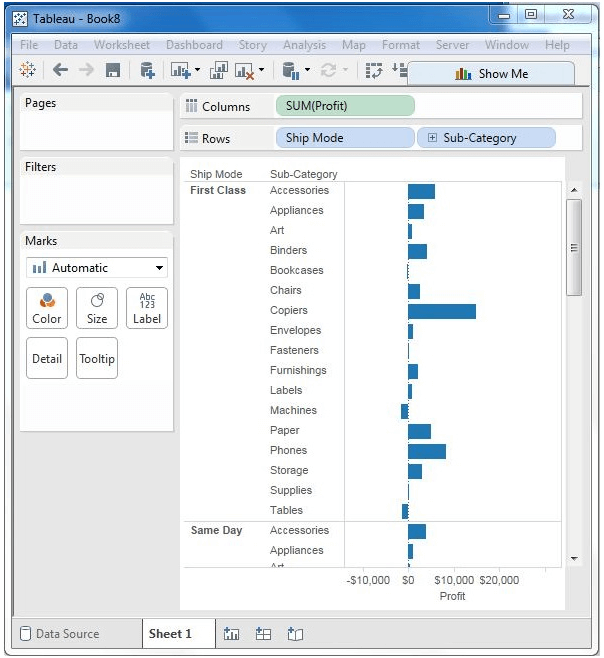 Mobile:
It is an extension of Tableau Server, it can run on mobiles devices iPhone's, iPad, Chromebooks, and Android. This can be used to see worksheets, workbooks, and dashboards stored in Tableau Server. It cannot open in TWB and TWBX format. It requires a license before user connecting Tableau Server through Mobile. In it option iPad user can view the data published to Tableau Server and they can new workbook also using iPad. This Mobile option is available on Google Play and Apple app store.
Desktop:
It has one advantage over Tableau Server that is we can publish, create, edit new data source. Tableau Desktop is a most flexible option for sharing Tableau content. It is available to download Microsoft Windows and Mac. It is a most expensive from a licensing standpoint.
Reader:
It works on only packaged workbooks. We can view Tableau dashboards and Tableau workbooks in free created in Desktop. It cannot open the workbooks published on the Tableau Server. It supports on Microsoft Windows.
Public:
It can be used to open local workbooks on Public. It is also another option to view Tableau workbooks. The functionality of it is same as Desktop. Finally, this blog explains that Simple Steps to Share a Tableau Content.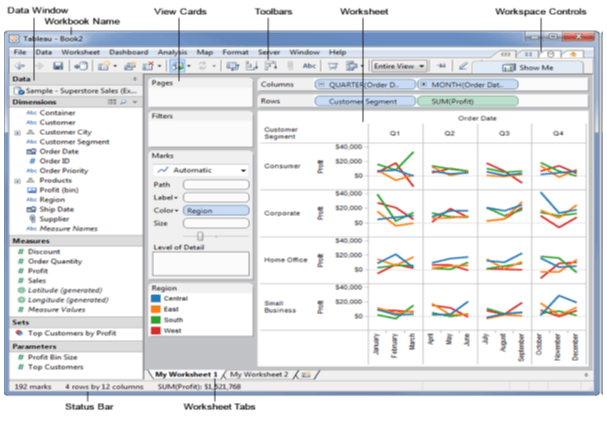 Recommended Audience :
Software developers
ETL  developers
Project Managers
Team Lead's
Prerequisites:
Anyone can learn this technology either know coding language or don't know, no worries. In this Institute all trainers will teach each and every topic, you will get more knowledge because they are real-time experts.