Last Updated At 2020-06-11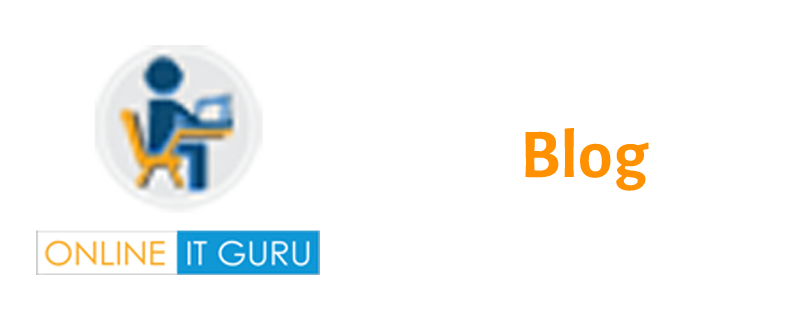 ITIL certification is the Entry-level certification in IT service Management. It Guide towards the ITIL Framework. At present ITIL is moving from ITIL V3 to ITIL V4. If you are a ITIL V3 Certified Professional, then you have to move to ITIL V4. ITIL is known as Information technology Infrastructure Library. It is a Combination of IT service management practices. It Concentrates on IT services, with the Requirements of Business. Not to mention in our blog What is ITIL Certification, We will see why this Certification has Implemented and Many more.
Getting ITIL Certification
OnlineITguru is Providing ITIL certification training with Experts. So, I suggest you to check our ITIL course Details of OnlineITGuru. In addition, our Institute will help to learn ITIL and get certified.

Levels in ITIL Certification
In ITIL V3 we have Five Certification Levels Namely.
Master

Expert.

Foundation.

Intermediate.

Practitioner.
Coming to ITIL V4 we have
Master.

Managing Professional.

Foundation.

Strategic professional.
Master
Generally this Certificate Shows your Ability to select and apply basic principles, strategies and many more from ITIL process workplace. For getting this certification, you have to explain and apply your principles from ITIL Framework to get required Business outcomes in a Practical way.
Expert
Expert certification is for everyone, you can get this very easily. Hence If you can show your knowledge in ITIL Scheme In total. This certificate is given to candidates, who already had any one of the ITIL certificate. They have to perform well in their ITIL practices.
Foundation
Specifically ITIL Foundation, with this Certification the candidates will know, how they can Design the value of clients and stakeholders. In the way of services and products. Here they will learn best Principles of ITIL 4 and Dimension of service Management. Main concepts of DevOps, Agile, and they give output of Business value.
Intermediate
It has modular Design and every Design offer a variety of concentration on IT service management. So, The Intermediate methods work with In depth Foundation Certification and offer company Certification. Finally With this certification, you will get knowledge on both the versions.
Practitioner
Accordingly this Certification offer exact guidance and how they get ITIL Framework and how they support Business Objectives. So, It enable Practitioners, to illustrate about the language and translate the language of ITIL.
Furthermore An ITIL Practitioner has Continual Service Improvement, In other words with this he updates initiatives and works with three important areas.
Metrics and Measurements.

Communication.

Organizational management change.
Levels in ITIL Certification
First, you have to complete ITIL Foundation Certification. However After Successful Completion of this Exam. Consequently You will get 2 Credit Points.
As a result you are eligible for writing ITIL Intermediate level Certification. Here you have 5 Service Life cycles. Each life cycle is considered as a Module. In turn, each module is granted with 15 Credit Points. Similarly in the same fashion after finishing all certifications you get total 5 * 3 = 15 points. After that, to explain you additional two points from foundation Certification. Therefore total you have 2+15 = 17 Credit points.
So, in particular you can write Expert Level Certification, and by completing you get 5 Credit Points. Therefore, you get Overall 22 Credit points and afterwards it called as ITIL Expert.
What is ITIL?
Especially ITIL Exam stands for Information Technology Infrastructure Library. However It is a Combination of ITSM practices used by Big Companies including HSBC, NASA, IBM. Similarly ITIL is known for IT Management. In other words this will help every business to stop the problems and also offer best services.
Cost of ITIL Certification
ITIL Examination Fee, depends on the country.
United States – US $314
United Kingdom – 269 Euros
Canada – Canadian $ 314
Australia – Australian $ 395
Career benefits with ITIL Certification
Not to mention, We know that it is one of the main certification for techies. In addition Who wants to know and understand the basics of ITIL Frameworks. As a result to enlarge the quality of IT service management.
This Certification is for.
IT Managers
Application teams.
Development Teams.
QA
ITSM professionals.
Data base Admins.
IT consultants and Managers.
Business Operation managers.
IT executives and Architects.
We already wrote a complete blog on Importance of ITIL in servicenow read this to know how ITIL important in servicenow
Finally, I have completed the blog on ITIL v3 certification. If you have any doubts, you can Contact our technical team. They available 24/7. Therefore, OnlineITGuru is the best software training Institute