Last Updated At 2020-06-11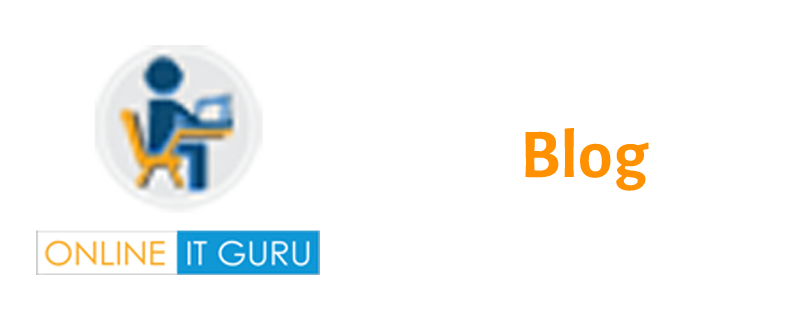 Cyberwarfare is a technological attack by means of harmful viruses or any malware program. It is used to disrupt the vital computer system of others. It could be an organization or a big state. The aim of Cyberwarfare is to destroy, damage, and interrupt the flow of work between two or more networks. But it is not up to that only.
At present Cyberwarfare became more powerful. Most of the states are not actually in war but they can launch cyber-attack using harmful technical means. Instead of a conventional form of attack, the states may create an environment of cyber warfare. This type of attack may be unidentifiable if it is done correctly. This makes it possible to adopt powerful Cyber Security. Most individuals are under the target of cyber-attacks if they have poor Cyber Security in their systems. Moreover, they need good support with professional knowledge to tackle these issues.
Cyberwarfare happens when organizations or nations try to put control over the things of others. But the relevant security measures taken from time to time will reduce the risk of these problems. IT Security professionals with extraordinary skills will be very helpful in this regard.
Hereunder, we will discuss the relevant things about Cyberwarfare and the Cyber Security measures to prevent them.
Types of Cyberwarfare
There are different types of cyber warfare or cyber-attacks. Different kinds of techniques used to attack the Cyber Security of any system. We will discuss a few types of cyber warfare.
a) Session Hijacking:
It is a kind of hacking any user's session over a secured network. Web apps are used to store the session by creating cookies. These cookies may be stolen by an attacker to enter into the user session.
b) Phishing:
It is a type of cyber warfare attack where an attacker attempts to steal any sensitive information. It could be login details, credit/debit card numbers, etc.
c) Man in the middle attacks:
Here an attacker tries to intercept the connection between the client and the server.  He acts as a bridge between them where he gets access to read, modify any data of the user.
d) Malware attack:
It refers to injecting any malicious software program into the system without the user's concern. This kind of attack may be of a different type. Such as viruses, ransomware, droppers, spyware, worms, logic bombs, etc. This malware may destroy the internal network and can damage the information.
 e) Cross-site scripting:
Cross-site scripting or XSS is a type of attack where an attacker uses to run malicious JavaScript. He injects the same into the user's web browser. When the user requests any web page from a website, it transmits the page with the malicious scripts. Besides, it contains an HTML body. It might send some cookies from the victim's website, which helps in the process of session hijacking.
f) Brute-force attack:
It is an approach towards the victim's machine or network, where an attacker applies logic to guess the password. It is also referred to as a brute-force attack. This can be done by accessing the user's database or sniffing the connection. But it can be identifiable with the use of proper security measures.
g) Injection attack:
Here, an attacker uses some data to inject into web applications to manipulate them. It fetches the information that the attacker needs. For example, SQL injection, XML injection, etc. are the types of injection attacks.
h) URL interpretation:
In this kind of attack, the intruder interprets the part of a URL and makes a web server. It enables him to deliver unauthorized web pages to browse. This is a kind of malpractice.
All these types of Cyberattacks may clean the grounds of information security. But the changing time may put control over them soon.
To know more about the different types of cyber-attacks under Cyberwarfare and to overcome them, one should take the Cyber Security Online Course to enhance knowledge and skill in this regard.
Effects of Cyberwarfare
The effects of Cyberwarfare may be very dangerous. It includes digital, psychological, economical, and social damage which makes the individual, state, businesses, and nation become a victim.  Moreover, Cyberwarfare is a kind of Cyberattack from unknown sources to harm the systems and steal sensitive information.
The impact of cyber attacks makes the victim very weak in technical terms. In the digital category, there may be a loss of infrastructure, internal network, etc. In the psychological theme, the individuals may be left confused and depressed with these attacks. They couldn't think about the right choices at the right time. But they will come to know about it later.
The economical damages include profit reductions; a fall in stock price and any statutory or regulatory fines. Social impacts may interrupt daily life such as loss of key staff, impact on various services. Also, it includes lack of trust and morale in business enterprises, etc.
Moreover, there may be some serious incidents that affect much and take a long time to recover. Overall the Cyberwarfare attack makes a negative impact on the business and its subsidiaries. But the effects of Cyberwarfare may be under control with the implementation of strong Cyber Security. Cyber attacks are the result of improper Cyber Security measures.
Future of Cyberwarfare
Currently, Cyberwarfare is done by people only where they plan and execute relevant missions. But in the future, these attacks may be carried out by AI. As the AI systems are very intelligent and powerful. They can analyze and execute any malicious program rather than human beings. It could disrupt on a wider scale than the earlier effects. So it becomes necessary to do system programs correctly in the AI environment.
Big nations with huge data and information storage may be the targets in this regard. They need to keep their resources more secure with strong firewalls. To protect the entities and the individuals from being victims, it needs something more than AI. But it should be in the form of secure and easy to implement.
People with relevant skills may think about how to overcome these obstacles and control them at the initial stage.
Cyber Security future trends
The need for Cyber Security is increasing day by day. Most business entities are struggling to fulfill security needs. The shortage of IT security staff and the skill gap among them makes the industries to get aware of it. Moreover, they are trying to implement the latest security measures in business along with the professionals of Cyber Security. But it would take some time to completely change the environment of Cyber Security. Here, we discuss some future trends of Cyber Security.
The Cyber Security skill gap:
Today many organizations need Cyber Security professionals. But it is found that there is a little skill gap among the people who are working from the early days. They are continuously updating themselves and the enterprises are also conducting awareness programs also in this regard. The companies are spending more to develop high-security levels.
Data breach threat:
Data breaches are the biggest CS concern as reported. This is likely to continue until the entities ensure a data privacy policy. Protecting personal data is the main aim of any organization. Besides, providing web application security becomes the top priority for all entities.
Automation in Cyber Security:
Many Cyber Security professionals, engineers are struggling out to do more with less. Thus, automation and integration of security levels become a matter of priority. By adopting agile processes in the security system, enterprises can manage heavy risks effectively.
Phishing threats:
Phishing threats are effective methods of stealing sensitive information like credentials, identities, etc. It requires effective Cyber Security measures to prevent attackers from phishing attempts. Moreover, CS awareness programs will help the organizations and the management to resolve complex issues.
Benefits of Cyber Security
CS is nothing but an act of protecting the assets and securities including sensitive data from threats. Also, it is important to apply strong firewall security to the enterprise system. Hence, there are potential benefits of Cyber Security which are as follows.:-
It helps to protect the networks and data from unknown attacks and unauthorized access.
This system improves IS and business continuity management.
Also, it improves the enterprise data with proper security controls in the right place.
Moreover, it provides faster recovery of data in the event of a security breach.
Also, it improves the confidence of stakeholders with the enterprise security arrangements. 
Types of Cyber Security solutions
CS or IT security is meant for everything that ranges from system security to disaster management. Hence, there are various types of CS solutions which are as follows.:-
Penetration testing
This type of testing is designed to evaluate the security measures before an attacker attacks. Also, this kind of testing imitates the real-time attack scenarios to identify and utilize the security gaps. This could lead to stolen records, PII, IP, security, etc. By utilizing the security issues, this type of testing helps users in various ways. It helps to determine how to reduce and secure their crucial business from CS breaches in the future.
Threat identification
Locating potential threats is the major aim of CS programs. They should be able to estimate or detect the threat faster so that attackers don't have enough time to source the sensitive data. Moreover, there could be two types of threats- known and unknown. The enterprise security system can defend against some of the threats that are known to it. 
But there could be some unknown threats also that the entity not familiar with. So, every business entity has an aim to find such threats and prevent them from attack. Then only it can feel safe from the major security issues. 
Hence, these are some of the types of CS solutions that every entity should keep updated. It also provides the assurance of being secure from the potential attacks from outside. 
Response to incident
This is a very crucial thing for every entity on a security basis. Every entity when it detects the system threat, then it should be ready for what will come next. This requires an entity to build an incident response team with a proper response plan. Further, it responds to the attacks that take place. In this regard, some entities may have their own specialist team. Otherwise, they can hire outsource people. But some business entities may take the hybrid approach while outsourcing a team for IRP. 
Security and vulnerability evaluation
The security and problem evaluation provide a complete estimation of current and potential issues within an enterprise. Also, this results in improving the security features of the business entity. These estimations are designed to actively locate the malicious functions. Then they prevent them from exploitation. 
Conclusion
To know more about the changing trends in security measures, it is easy to learn from Cyber Security Online Training through online resources. Acquiring the relevant skills may not only enhance a career in this regard but will make humans responsible to protect themselves along with the organization.
Thus, the above writing explains the relevant things about Cyberwarfare and the future of Cyber Security. Most of the nations along with large business entities are in the need of relevant Cyber Security controls. Moreover, these preventive measures taken by the organizations need to update regularly. So, it is necessary for every entity to upgrade with the changing patterns and the skills of CS to overcome the issues of Cyberwarfare.