Last Updated At 2020-06-11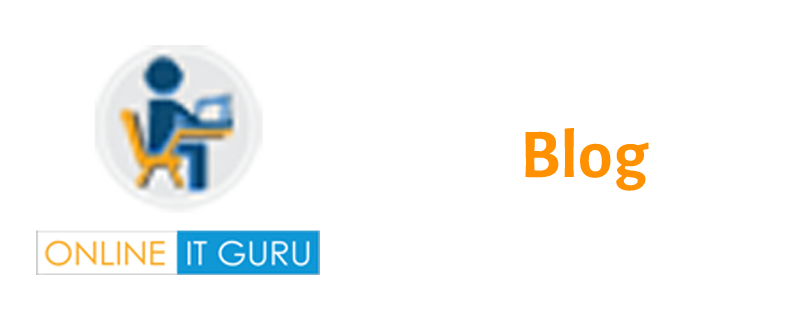 Cyber threat intelligence is information useful for an organization through which they plan to protect themselves from threats. This information is useful to know, prevent, and identify Cyber threats that are potential and may damage valuable resources.
Cybersecurity has the power to predict future threats even before they attack and reach the target to make potential damage. Moreover, it helps organizations to speed up their response time & decision-making process, better security to the organizational data, etc. For this reason, Cyber threat intelligence was introduced.
Cyber threat intelligence is the change of security approach from reactive to proactive intelligently. It helps to get knowledge on current threats, attack vectors, existing issues, threat attackers that are specific to your industry, etc. Moreover, we can analyze and compare them to find the best way with intelligence that helps us prevent cyber attacks on our infrastructure.
Let us discuss further in detail about Cyber threat intelligence and its various aspects.
Cyber threat intelligence cycle
It is necessary for any organization to define the goals for the Cyber threat intelligence lifecycle to make a protection plan. However, it may vary from one another. The traditional intelligence mainly focuses on six different stages of Cyber threats. This is what we call the Cyber threat intelligence lifecycle. Moreover, we will discuss them in detail below:
Direction
The direction phase is the first stage of the lifecycle where we set up goals for the Cyber threat intelligence program. Moreover, it involves understanding and formulation of various things. Such as:
The valuable data/assets and business processes that need protection.
The potential changes in losing those assets or disturbing those processes
The types of Cyber threat intelligence that the security team within the organization requires to protect assets and respond towards threats.
Planning about what to protect and prevent attacks.
Once the intelligence and protection needs are determined, the business entity can formulate a channel to opt for those needs for various requirements.
Get updated skill on threat intelligence with ITGuru by stepping into the 

Cyber Security Online Course

.

Collection
Now it comes to the collection stage. It is the process of collecting information to focus on the most important intelligence requirements for the organization. Data or information gathering includes various organic & variety of sources. This includes:
Pulling out metadata and log information from internal networks and security sources
Getting threat data feeds from industry organizations and various cybersecurity vendors
Holding several talks and intelligent interviews with well-informed sources
Scanning open-source news and blogs through various channels
Gathering and removing various websites and forums to check Cyber threat trends
Getting access to the closed sources
Moreover, the data collected will include processed information like intelligence reports, raw data, etc. So, that's the collection phase.
Processing
The processing stage is the transformation phase of the collected information into a useful means by the business entity. Moreover, all the raw data collected should be processed, either by human beings or intelligent systems. Various collection methods require various types of processing systems.
We can use another example such as; extraction of IP address from a security vendor's report and adding them to a CSV file for importing a product. In a more technical context, processing may include the collection or extraction of indicators from an email. Moreover, filling it with other rich information, and then sharing the same with the end-user protection tools to automate blocking.
Analysis
This is generally a human process. It converts the processed information into intelligence reports to inform important decisions. These decisions include whether to detect & investigate a potential threat, actions to be taken immediately to prevent a threat, etc. Moreover, it also involves strengthening security controls, the investment required in additional security resources, etc.
The delivery of intelligence reports may include different types of audiences. Say, a video file, PowerPoint presentation, etc. A successful Cyber threat intelligence team provides regular technical reporting to other security intelligence teams with external context regarding malware, threat attackers, and the latest cyber threat trends.
Dissemination
The dissemination is a process that involves getting the completed intelligence report result to the places it needs to go. Most cybersecurity entities have different teams that get benefit from cyber threat intelligence.
There are many audiences, whom we need to ask the following to get information:
What type of Cyber threat intelligence do they need, and how the external data support their various activities?
In what manner should we provide updates and other data?
Moreover, through which media should the intelligence process be disseminated?
How should we follow up or contact if they have any queries?
The above information needs to collect from the different people or clients to provide the best cyber threat intelligence protection plan.
Feedback
It is one of the important parts of the Cyber threat intelligence to get feedback from people. It is very important to understand the whole intelligence priorities of the organization. And it also needs to know the requirements of the security teams that consume the cyber threat intelligence. Moreover, their needs show the way to all stages of the intelligence lifecycle and let us know about:
What kind of data to be collected?
How to process and modify the data to make it useful information?
How to analyze the data and visualize it as an intelligence action?
To whom each type of intelligence should be disseminated?
How actively it needs to be disseminated, and how fast to respond to queries that come in?
All the above things need to be prioritized and get proper feedback on all. In this way, the lifecycle of cyber threat intelligence comes to an end. The whole cycle makes the sense of using threat intelligence perfectly to get maximum results.
Importance of Cyber threat intelligence
The main objective of cyber threat intelligence is to provide organizations a better understanding of the happenings outside their network. Moreover, it requires giving them the best idea of the cyber threats that brings the most risk to their infrastructure. The companies need threat intelligence for effective defense of their selves.
Cost efficiency
The earlier report shows that a data breach costs US companies an average of $7 million and the speed of detecting and responding to a breach makes an impact on that figure. There is no hidden surprise that effective threat intelligence can help clients. Moreover, if they are no complete avoid then at least cut down on the cost may take place.
Efficient Security team
When an unknown error within the network is detected, firm security staff alerts and they need to know its actual status. Whether the threat is real or merely a false positive, have to know. Mixing up threat intelligence will give the organization teams more insight into what needs to be found. Moreover, they can also improve their response rate towards queries. This makes the team more efficient to work.
Collaborative knowledge
Knowledge is the thing that grows rapidly in sharing. The same thing comes true with threat intelligence also. Moreover, the collaborative knowledge of the efficient Cyber threat intelligence teams makes the security department stronger.
Thus, it's all about Cyber threat intelligence. Every organization needs to protect its valuable assets from external threats or exploits. Moreover, the security team should be alert and make detections from all around the networks and systems. This makes them stronger and motivated to find out new trends in cybersecurity.
Get more practical knowledge of threat intelligence and their protection measures by joining Cyber Security Online Training from ITGuru. This learning may help you to gain professional knowledge of cybersecurity. This knowledge will also help you to get into a better place of work.