Last Updated At 2020-06-15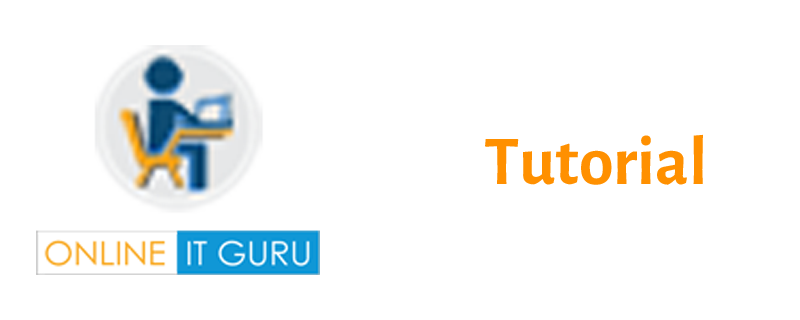 Tableau has a high scale-able, n-tier client server architecture that serves mobile user, web users and desktop-installed software. It gives an adaptable solution for creation and analysis of web, portable and desktop analysis. Tableau Desktop is the authorizing and publishing tool that is utilized to create shared views on Tableau Server.

It is a enterprise business platform. It can set up a huge number of clients. Offers powerful mobiles and web based analytics works with companies existing information and security protocol.
Tableau Server :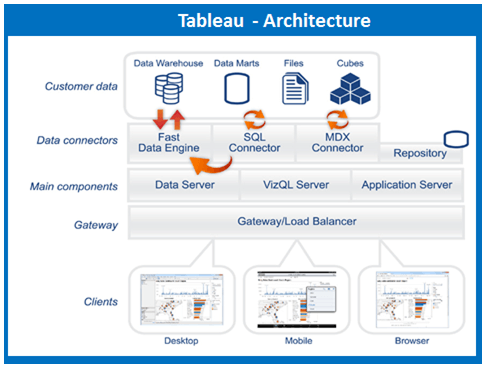 Data Layer :
The basic characteristic of tableau that supports your selection of data architecture. Tableau does not require any limitations for the database like data to be stored in any single system. The vast majority of the organizations have a heterogeneous environment. Tableau can work with all these at the simultaneously. Tableau gives simple alternatives to update your data  to be quick and responsive with our quick in-memory Data Engine.
Data Connectors:
Tableau includes various connectors for databases, for example, Microsoft Excel, SQL Server, Oracle, Teradata, Vertica, Cloudera Hadoop, and significantly more. There is additionally a non specific ODBC connector for any frameworks without a local connector. Hence, tableau  gives two modes to collaborating with data : Live connection or In-memory. Clients can switch between a live and in-memory association as they choose.
Tableau Tutorial Video
[embed]https://www.youtube.com/watch?v=zr1RxswTahU[/embed]
Live Connection :
Tableau data connectors use your current information by sending dynamic SQL or MDX statements directly  to the source database rather than importing all the data. On the off chance that you need to fastely import every one of the information then you can take live association. Also, this implies Tableau can successfully use boundless measures of data – indeed, Tableau is the front-end analytics client  to a considerable lot of the biggest databases in the world. Therefore tableau has optimized every connector to take advantage of unique characteristics of each data source.
In- Memory :
Tableau  offers a quick analytic performance due to in-memory data engine. You  can connect with any information, with a single tick; data will extract  the data and get it memory in the tableau. Engine  used your whole system to get the quick reaction on million of lines of data. Data engine  can access the disc store and in addition RAM and reserve memory.
Features :
Scales up:
 Is Multi-Threaded
Scaled out:
Is multi-process empoweredprovides integrated clusteringsupports high availabilityIs secureRuns on both physical and virtual machines.
To get in-depth knowledge on Tableau, enroll forTableau Online Training  by OnlineITGuru with 24/7 support and lifetime access