Last Updated At 2020-06-15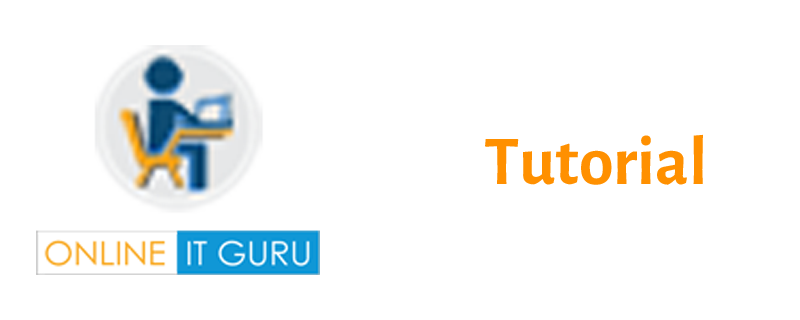 The
Tableau
desktop can be downloaded from the Tableau Desktop site.
After  downloading, the installation  is a straight forward process in which license agreement  and provide the target folder for installation . The below screen shots describe  the whole setup process.
Double tap the Tableau Desktop-64bit-9-2-2.exe will present  a screen to allow the  installation  program to run. Click Run.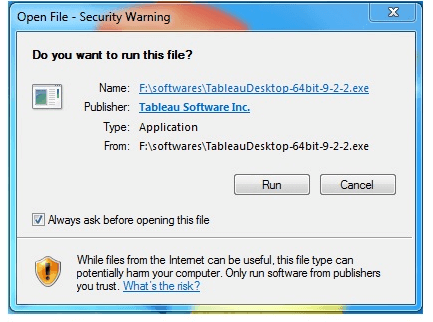 Accept the License Agreement:
Read the license agreement  and if agreed  pick the "I have read and accepts the terms of this license agreement" option . At that point Click "Install".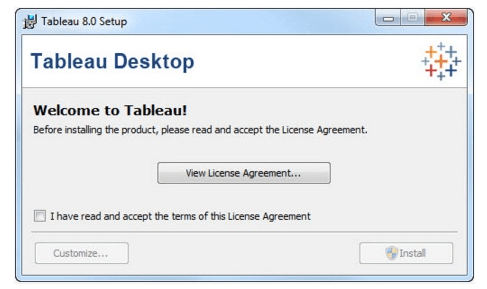 Start Trail:
On finishing of installation , the screen prompts with the choice to begin the trial now or later. Begin it now. Likewise if obtained
Tableau
at that point enter the License key.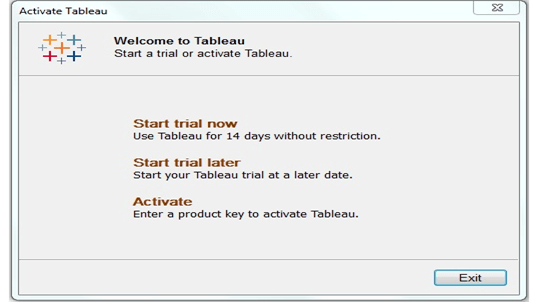 Provide  your details :
Give name and  organization details . At that point Click "Next".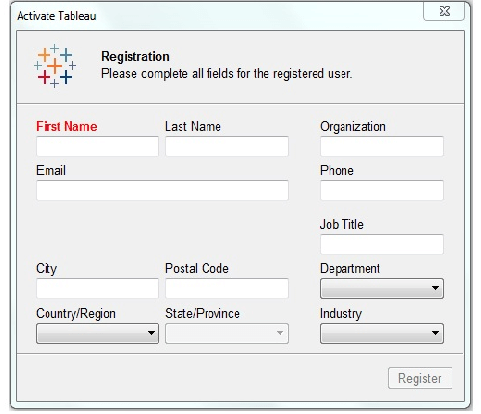 Complete Registration :
The registration completion  screen appears . click  "continue". 

Verify Installation:
Verify  the installation  by setting off to the windows start  menu and clicking on the Tableau icon. This  screen appeared  below.