Last Updated At 2020-06-11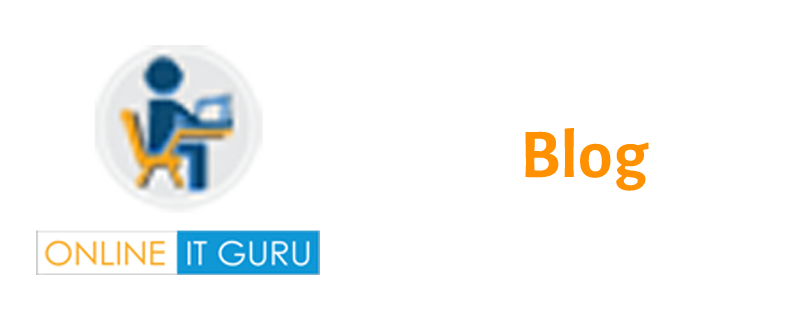 Pega CRM is designed for case management, the main Motive is to initiate Sales executives, to deal with user Engagement, without any need to say, that they will get back, to the user for answering a Query.
                                 Know more about Pega CRM by Pega Online Training
Pega CRM:
This CRM has many capabilities, that a sales Team Deal with. The Main Difference is the level of actionable IQ that initiated with Pega CRM, when it Integrated with the BPM Platform, Introduced by Pega systems.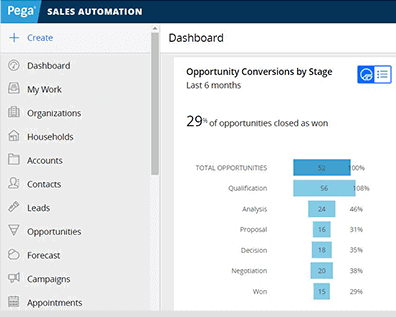 In the point of Pega Systems, CRM applications, they clearly show the window with more Digital process, and it can be handled.
PEGA CRM Features:
a)Pricing:
We have many Varieties in Pega CRM when a company subscribes to "customer service applications" that run on a single-tenant cloud, performed by Pega systems, that showed on a company website.
The applications showed on a company website cost up to $97 for case management and $295 for the user, in a month and get an "omnichannel experience".
If we take Third-party vendors, they sell applications for $200, per user in a monthly subscription. Companies that Deploy Pega CRM in their Teams can get higher costs.
b)Implementation:
Pega Systems CRM is made to deploy on a public cloud or in the Pega cloud. If we take an Instance, of single Tenant cloud computing, dashboard handled by Pega systems.
A Robust Pega CRM made by the BPM platform with Integrator Level expertise, that has the main impact on the complete cost of Maintenance. It employs a set of visual Tool, that initiate companies to optimize, Pega application.
These tools are more accessible, for the end-user, when compared to other CRM tools, that need a super-user to employ it. As many companies, need to identify little easy way to optimize Pega CRM, they get it by running the applications.
c)Integrations:
Pega systems concentrate on Integration, at the BPM level, which is more of a high level of abstraction and Integration. That needs companies to modernize the Pega BPM Dashboard.
User Support:
These systems offer access to customer support, where another CRM has designed a big end-user community, where sales admins and developers offer mutual support and they provide best practices. It contains the following add-ons
Pega systems have got a path that which, makes sure all apps, which offer similar code, for continuous user experience across an app Data. Further to CRM, it includes user service apps and marketing.
As a matter of fact, Pega systems design implementations for its applications, optimized for specific companies.
Why Use Pega CRM?
a)Best Optimized Campaigns:
It was made by AI, the system is just like a learning computer. This also translates accurate and Best campaigns. It also Increases the paid search efforts, that increase the target and reach the correct users with exact Notification.
b)More Revenue:
With the help of Predictive forecasting, some features of it help, sales teams work in a smarter way. They use more insights, to get repeated purchases, take the benefit of up-sell and cross-sell the opportunities, increase user Retention.
c)Mobile App:
With the Pega CRM app, managers and Sales representatives complete their work from anywhere. Users can see complex Data, such as Opportunities and accounts. This app contains voice to text, and geo-location, notifications and many more.
d)AI Deployment:
With the help of the Pega T switch, companies can move AI thresholds, to make sure the compliance and Decrease Risks.
e)Customer Engagements:
Here is the app, that continuously learns, how to anticipate user needs, and fulfils their expectations. Especially, Users have options to handle and engage methods to deliver certain Related communications, on user endpoints.
f)Real-Time Insights:
Generally, this CRM process completes Data, such as Churn Risk, and lead score and other. This allows users to view up to date Data, in every user profile. Finally, Users can Design and handle Engagement Methods, for delivering related Communications, on user Endpoints.
These are the best-known facts about Pega CRM, in upcoming blogs, we will update more Data on this Topic.