Last Updated At 2020-06-11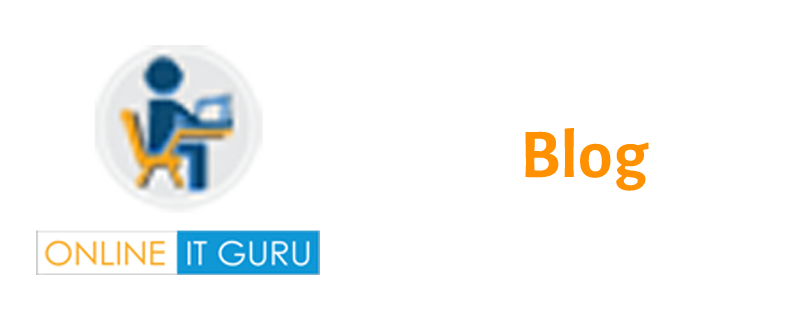 Power BI is a famous business suite. The Power BI architecture is a combination of various services, components, and clusters. Power BI architecture is a kind of service that is built on Azure, a cloud computing platform of Microsoft. Today many business entities use various analytical and intelligence services and tools that help them much. Moreover, using these services every business expands its area within the market.
The working of Power BI architecture and its various components helps businesses to develop dynamically.
Microsoft Power BI Architecture
The Power BI delivers excellent business intelligence solution that powerfully drives business. Besides, Power BI architecture includes different phases or steps. These are;
Data Sources/integration
Transforming Information
Report and Publish
Creating a Dashboard
Data Sources/Integration
Power BI extracts data from different sources. It can be from servers or databases or any service link is created to get continuous information. The data gathered from different sources may be in different types and formats. For example, if we import any file into the Power BI, it compresses the data up to 1GB. Later, the data is integrated into a standard and secure format and stored safely. Furthermore, there are two choices of such big data or information. These are as follows.
Azure Analytics Services
Power BI premium
Data Transforming
The data extracted & integrated is not useful to visualize because it needs transformation. To transform this data, it should be cleaned and error-free. For example, irrelevant & missing values are erased from the data sets. Besides, there are many choices available to transform data into meaningful insight. After cleaning the data, some business rules and formats are applied to transform it into visual. Moreover, the data after processing loaded into the data warehouse for storage. It is the place from where the management people retrieve data for decision making.
Report and Publish 
Now we are ready to present the reports after sourcing and transforming the data. The reports are the way of data visualization using different filters and slicers. These may be in the form of graphs, charts, bar charts, pie charts, diagrams, etc. Moreover, there is an availability of custom visualization also. Here, we can publish the reports to power bi facilities after generating them. Besides, we can also publish them with on-premise Power BI servers.
Get more insights by enrolling in the 

Power BI Online Course

 from industry experts.

Creating a Dashboard
After generating and publishing reports, we can create dashboards in Power BI services. Here, it uses to pin the individual elements or the page of the live report and the visual maintains the filter setting to save the report. Moreover, there is an option to choose slicers and filters while pinning the live report page. It enables the user to interact with the dashboard visuals easily.
Power BI Architecture working
Here, we look at the working of different components of Power BI architecture together.
To start this, we need to begin with the source of data that flows into the Power BI components. Power BI gets these data from different sources such as files, on-cloud, on-premise databases, or from direct connections.
On-Premise
Power BI Desktop is a development, authorizing, and publishing tool that allows users to import data from different data sources. They can use it to create and publish various reports on a Power BI Service or Report Server. These reports are visualized for making better decisions.
On-Cloud
The Power BI Gateway is an important part of Power BI Architecture that makes a secure way to transfer data or information from on-premise to cloud data sources. Besides, the Cloud architecture of Power BI includes various components. Such as; datasets, dashboards, reports, Power BI Embedded, and Premium. Moreover, these on-cloud data sources are connected to various Power BI tools as well.
Power BI service architecture
The Power BI service architecture enables the user to create and access various reports and dashboards from the client platforms. The user needs to request or interact with the Power BI service to get data on the Power BI.
The Power BI implementation includes two major clusters. Such as a Web Front End (WFE) cluster, and a Back-End cluster.
The Web Front End cluster manages the initial connection between the back end cluster and the clients. It uses AAD (Azure Active Directory) to authenticate clients. Moreover, it provides various tokens for connecting clients to the Power BI service. Besides, Power BI also uses the Azure Content Delivery Network (CDN) to distribute the content efficiently. Besides, it uses ATM (Azure Traffic Manager) to distribute content to the users based on various geographical locations.
The Back End Cluster is useful to maintain various reports, storage, data sets, and other services under Power BI. In the BEC, the client has only two points to interact directly with the information or data. These are the Gateway Role and Azure API Management. Moreover, these components are useful for various services like load balancing, authentication, and routing, etc.
Power BI components
Power BI architecture includes several components that work together. These components are an important part of Power BI that delivers its capabilities. Now, we will discuss in detail the various components of Power BI architecture.
a) Data Sources
There are many data sources that Power BI uses to extract data and transform it into meaningful insight. The data sources that support Power BI are databases, file types, Azure, online services, other services (HDFS, ODBC, Spark, R Script), etc.
b) Power BI Desktop
This is free software that allows users to connect, transform, and visualize information or data on the desktop. Besides, the user can connect to different sources of data using Power Desktop and combine all the data into a data model. This enables the user to create a variety of graphical images to share with other people within the organization for records. Moreover, most users working on various BI projects use this feature to generate reports.  Later, they also use Power BI to share these reports with others.
c) Power BI Mobile
Using these mobile applications the user can connect with the information anywhere and anytime. It supports various platforms such as iOS, Windows, Android, etc. Moreover, these applications are useful for visualizing various dashboards and reports easily
d) Power BI Report Server
Under Power BI architecture, the Report Server component is an on-premise platform similar to Power BI Service. Moreover, the Report Server allows users to create various dashboards and reports to share with others following proper security protocols.
e) Power BI Gateway
The Power BI gateway is useful to maintain information freshly by creating a link to on-site data sources without moving the information. Moreover, linking to on-site information sources, the user can maintain information afresh using the on-site gateways. Here, the user can transfer his precious data with secure between the cloud services as well as on-premise.
f) Power View
The Power BI View in the Power BI architecture components offers interactive visualization. It allows the user to use drag and drop facilities to create visualizations quickly and attractively.
g) Power Query
Power BI Query is the platform that allows various users to connect & access the data stored in different sources. Moreover, it allows them to design it for their various business requirements. Besides, the Power Query also offers custom connectors to other users to use and create various data connectors.
Moreover, there are some other components also in Power BI like Power Pivot, Power Q&A, etc.
The above details explain Power BI architecture and its working covering different aspects. Power BI is a powerful business intelligence suite that includes various components. Moreover, these are useful to gather data and convert it into meaningful insights to prepare attractive reports and dashboards. Using Power BI many business people get successful outcomes for their business data.
To utilize the intelligence techniques and tools practically one can opt for Power BI Online Training from the industry experts like IT Guru. This learning may help to enhance skills in Power BI and also help to plan a great career in this field.